Welcome to Pénates Bordelaises, a charming bed and breakfast near the Parc Bordelais in Bordeaux. Our guest house opened its doors in the summer of 2022. This project was conceived in collaboration with the decoration house Cabanes et Chateaux in Chartrons. The result is a cosy and warm place with all the modern comforts: Air conditioning, connected mirror TV with Netflix and amazon prime streaming services, local shower products, and 5* bedding.
We welcome guests all year round, whether it's for one night or a week's stay, in a home-like environment with hotel-like comfort. We clean the rooms every 3 days.
The access to our rooms is done by code in all autonomy you can thus arrive at the hour which you wish starting from 14H.
To fully enjoy the pénates Bordeaux experience, we recommend a minimum 3-day stay. We apply discounts of 10% on stays of 2 nights and 15% on stays of more than 3 nights.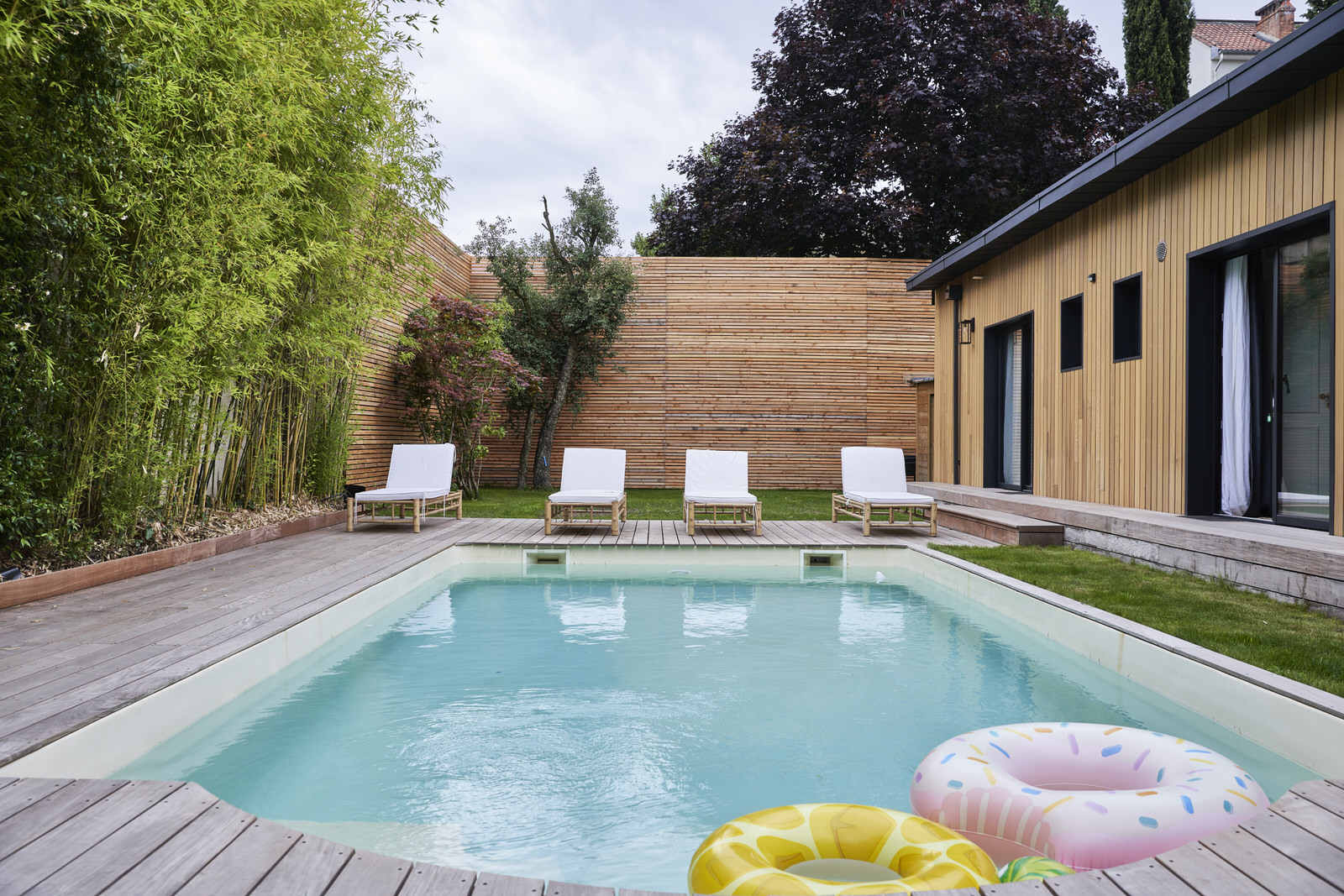 The Pool
Les pénates bordelaises offers its guests an outdoor heated swimming pool of 4 meters by 8 meters.
The pool is open from mid-May to mid-October and accessible from 9am to 7pm.
At night, the lighting of the pool and the garden gives the garden a soothing environment.
The breakfast room
Our breakfast room is accessible to all our guests. It is also the ideal place for a telecommuting session with a view of the pool.
Our guests have at their disposal cutlery, wine glasses, refrigerator, dishwasher, coffee machine and a microwave and can prepare meals and breakfasts.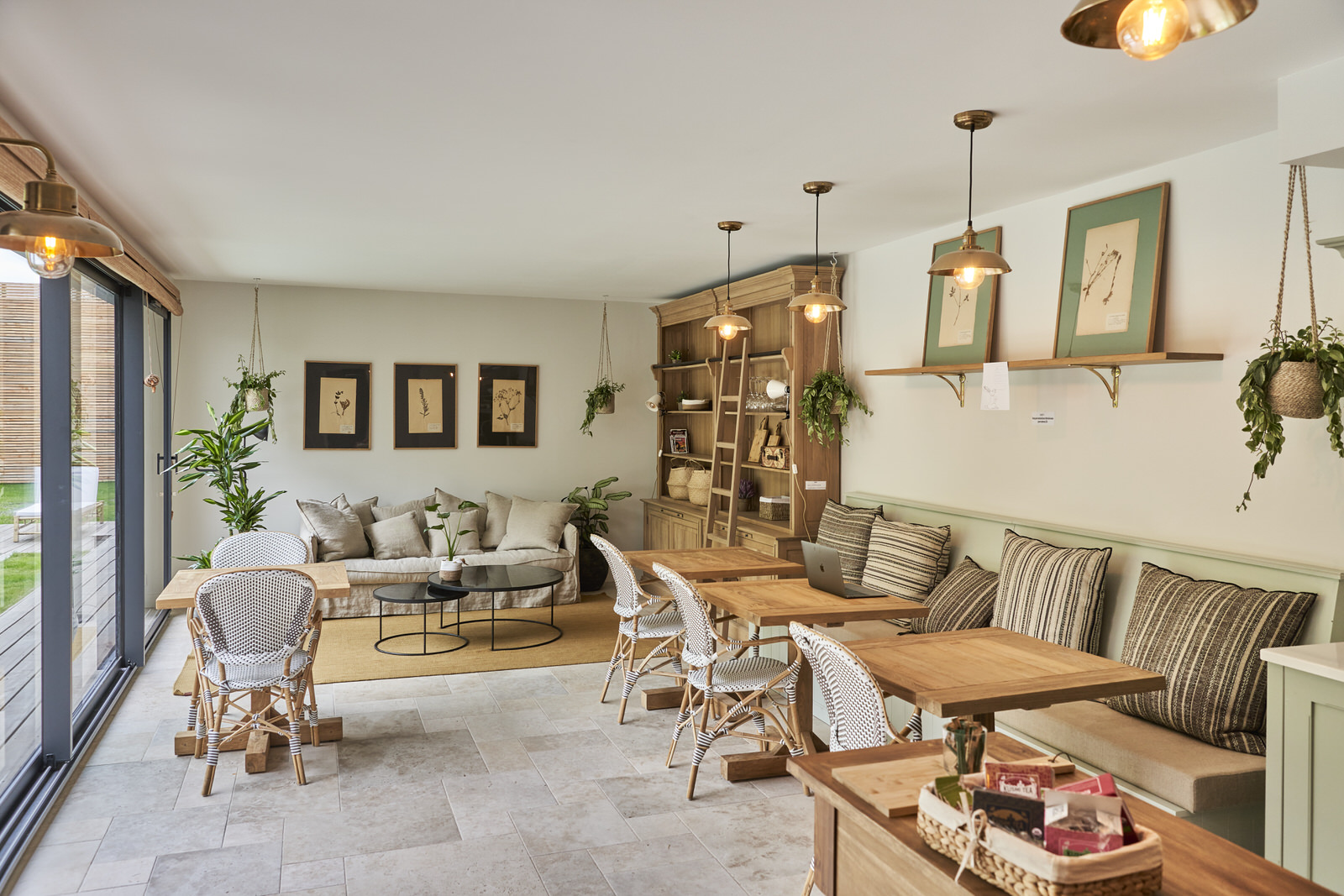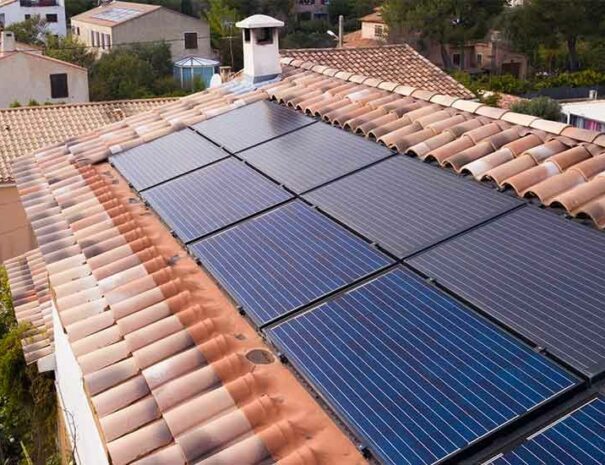 A local and responsible approach.
At pénates, nearly 60% of the energy consumed is produced from solar panels on the roof.
Your host Maria Luisa is passionate about horticulture and creates an ecosystem of flowers and plants in the garden and our green roof.
We love cycling
Convinced that the bicycle is the best way to move around town, visit the Arcachon basin or the Bordeaux vineyards, we welcome bicycles with pleasure and offer a secure room to park them. We can recommend to our guests bike tours starting from the guest house.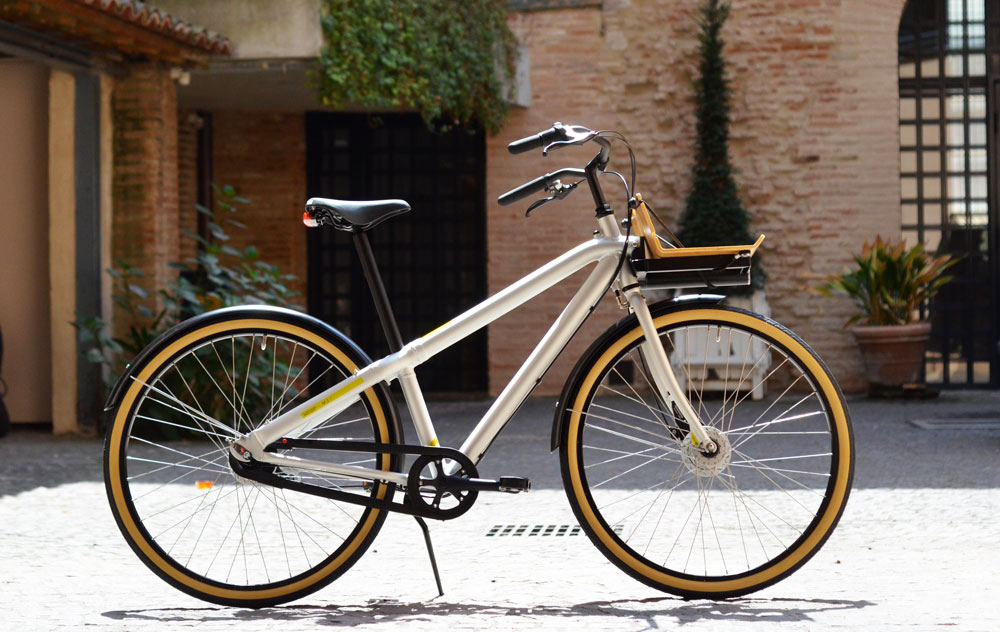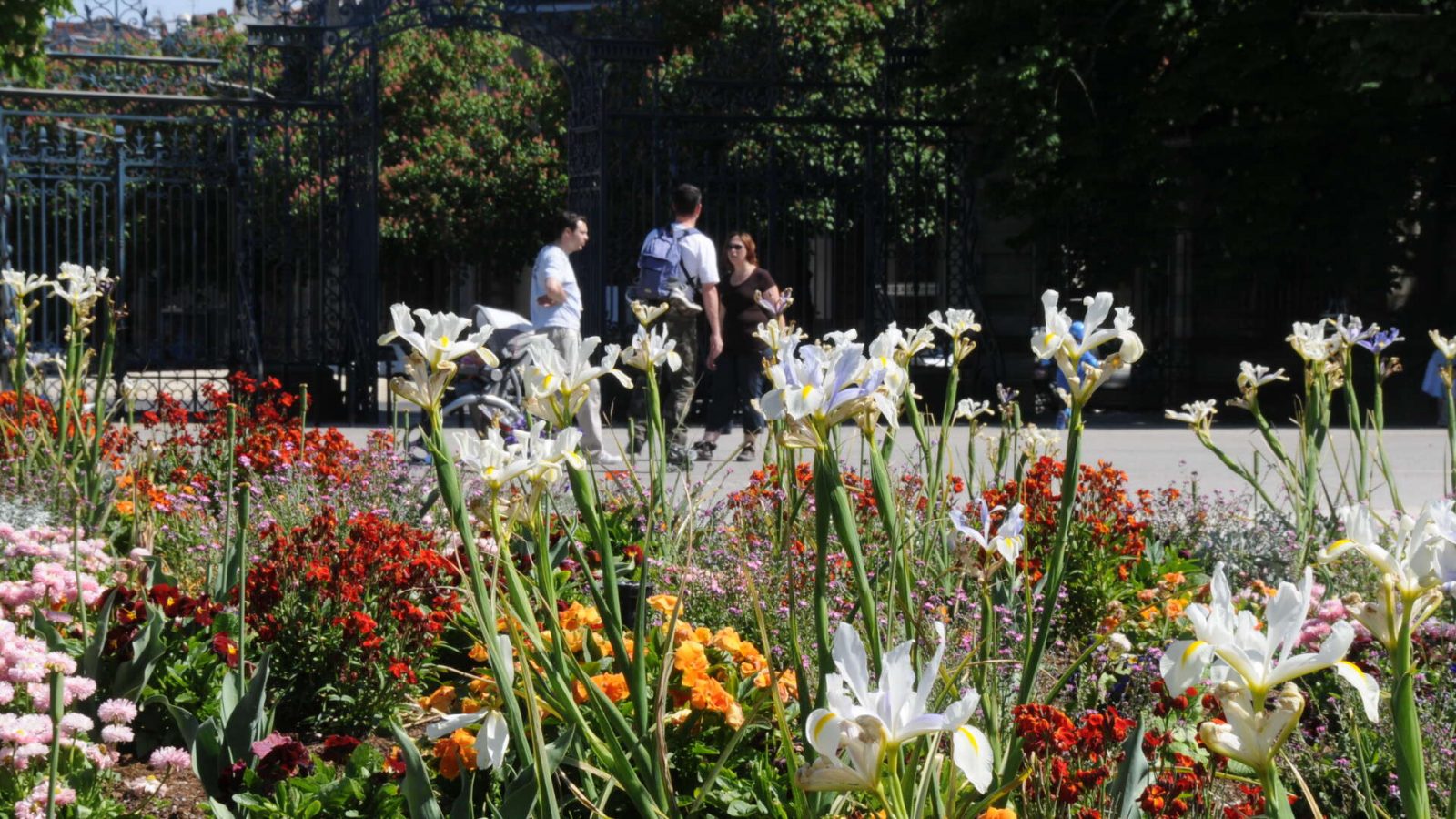 The Bordeaux park
The entrance to the Bordeaux park is just 20 meters from the establishment. This 28-hectare park, classified as an Ecological Green Space and Remarkable Garden, is a veritable institution in Bordeaux. Its wide paths lead walkers and joggers through a protected historic oak grove, an English river and all manner of plant displays.
Games, a wildlife park and a 2km jogging loop will delight nature lovers.